WildNature Solutions



ELECTRIC HUB MOTORS AND KITS


FOR BIKES AND TRIKES
Amazing performance that never gets boring!


(Scroll to the bottom of this page
for our Lithium Batteries and Chargers)


Mr. G's smile says it all! His Phoenix II Brute front hub motor makes it possible
to be self sufficient, and he's having a blast!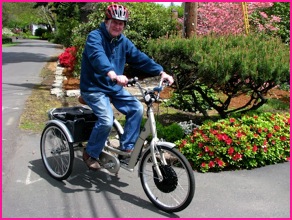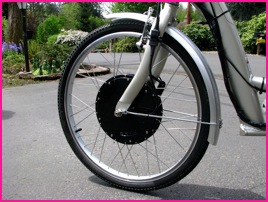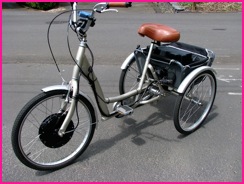 Click on the movie below to see this bike in action!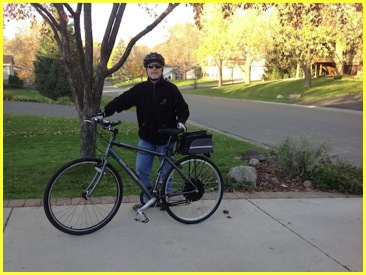 Widget says "I love riding in my trike box, and oooooh la la, the looks I get!!"
zooooooooom!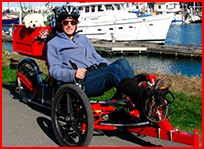 Bring excitement to your rides with amazing
acceleration and speed, performance and reliability.
For fun or every day commuting,
these hub motors are sleek, lightweight and super powerful!


Phoenix II Hub Motor Kit, starting at $639 + shipping (because every bike or trike system is unique, please call or email to discuss your system and to purchase)
These motors are available in front and rear models - front motors fit 100mm dropouts and rear motors fit 135mm dropouts, the standard for mountain bikes, cruisers, recumbents, adult trikes, tadpole trikes and just about all others except road racing bikes. All Phoenix II motors are disc brake compatible.

As to front wheel versus rear wheel drive, each has an advantage/ disadvantage. Phoenix II front motors weigh 10 lbs and rear motors are 16.25 lbs. with rear motors having more power and better traction. Using more power, however, sometimes means less range. Balancing the weight of the batteries and motor is a consideration, also. If using front wheel drive, your bike/ trike should be steel (carbon fiber and aluminum are too weak).

If you have questions about using your existing bike/ trike, or what to buy new, please call or email us, we can absolutely point you in the right direction with lots of suggestions too!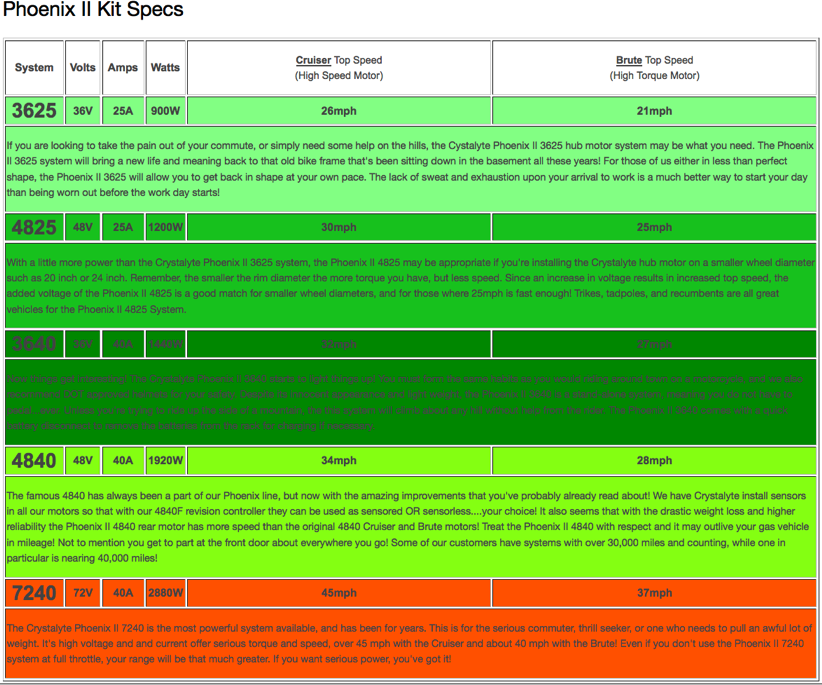 Phoenix II Cruiser vs. Brute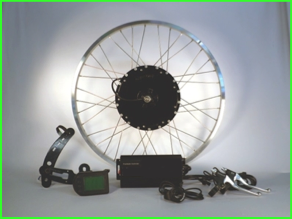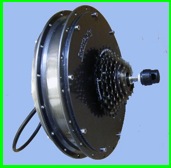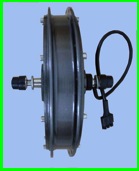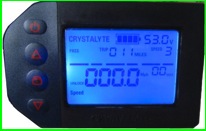 Although the motors look the same, the windings inside are different. Cruiser is wound for higher speed, which means less torque than the Brute. If you travel on mostly county roads or paths where you can zip along, the Cruiser is better. If your wheel size is smaller than 26", you want the Cruiser. If you have a lot of stop-and-go and/or your speed limits are 25mph or below, the Brute is a better choice since the Brute is wound to favor torque over speed (compared to Cruiser), and it uses less energy to produce acceleration.

The smaller your wheel diameter, the more torque you will have, but lower top speed. The larger your wheel diameter, the less torque you will have, but higher top speed. Once again, if you have any question about which hub motor is the right choice for you, we can help you decide.

The following items are included with the basic Phoenix II Hub Motor Kits


The Active Power Management Display, or APM, is an all-in-one speedometer, odometer and distance gauge for use with the Phoenix II hub motor. Use to configure controller parameters for voltage, max current, top speed, low voltage. Display options include speed, RPM, watts, amps and more.

Phoenix II Cruiser or Brute Brushless Hub Motor laced onto front or rear (for rear wheel add $30) double wall stainless steel rim (to 20, 24, 26 inch or 29/700C rim) with heavy gauge 12g spokes

3625 Controller (optional 48V controller available)

Thumb or twist (half or full) throttle

Brake Inhibit (pair). Brake inhibits are recommended on any system, and especially when there is a cruise control feature. These brake inhibits plug into the 3-pin plug on all Phoenix controllers. Brake inhibits are used to break the circuit in order to shut down power to the motor under any circumstances, such as forgetting to release the throttle before applying the brakes, or to deactivate cruise control.

Spoke wrench with multiple size options including 12g
Photos of some very cool rides: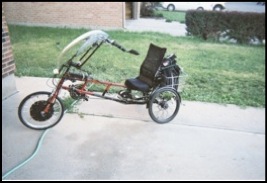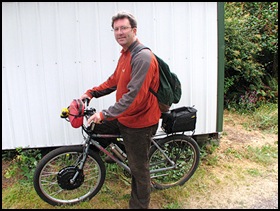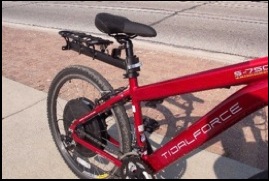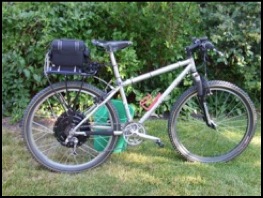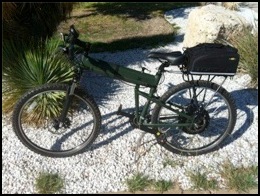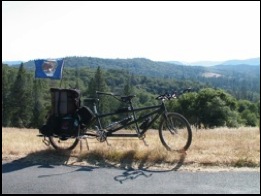 ❖ ❖ ❖ ❖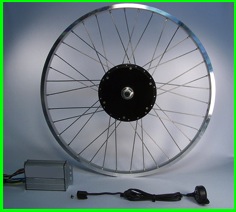 G-Series Geared Hub Motor Kit, starting at $749 + shipping (because every bike or trike system is unique, please call or email to discuss your system and to purchase)
The G-8 Hub Motor gives you a great balance between torque and speed, and it does so very efficiently. The G-8 hub motor has a top speed of 27mph on a 26" hiil, with lots of torque to climb moderate to steep hills without the rider's help. G-8 hub motors weigh less than 10 lbs, and they freewheel as you coast with no electrical drag. The gears are made of composite plastic which last much, much longer than nylon gears. The G-8 rear motors can be used with up to a 7-speed freewheel.

The G-Series 4830 Controller will run at both 36V (1080W) and 48V (1440W), both rated at 30A.



The following items are included with the G-Series Geared Hub Motor Kit

Geared Electric Hub Motor laced onto 16", 20", 24" 26" or 700c double wall stainless rim with heavy duty stainless steel 12g spokes

30A/ 1500W Controller (unique because it is able to handle both 36V and 48V depending on the battery)

Composite planetary gears

Thumb or twist (half or full) throttle

Spoke wrench with multiple size options
❖ ❖ ❖ ❖


Lithium Battery Options


48V Lithium LiFePO4 battery kit, includes 2A Charger and Battery Management System:
$579.99 - 10AmpHour + shipping and $28.50 FedEx HazMat fee
$729.99 - 15AmpHour + shipping and $28.50 FedEx HazMat fee
$849.99 - 20AmpHour + shipping and $28.50 FedEx HazMat fee

36V Lithium LiFePO4 battery kit, includes 2A Charger and Battery Management System:
$479.99 - 10AmpHour + shipping and $28.50 FedEx HazMat fee
$579.99 - 15AmpHour + shipping and $28.50 FedEx HazMat fee
$689.99 - 20AmpHour + shipping and $28.50 FedEx HazMat fee



Lithium Battery Chargers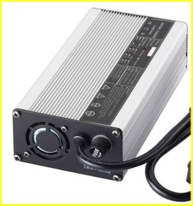 Lithium Battery Chargers (very high quality brand):
$79.99 - VeriBest 36V 4A Charger
$119.99 - VeriBest 36V 8A Charger

$89.99 - VeriBest 48V 4A Charger
$159.99 - VeriBest 48V 6A Charger



Ideas? Questions? Need How-to's ?
Call our excellent tech support, we can answer your questions!

WildNature Tech / Sales Line:
Toll free 1-866-799-1770
9am -9pm PDT - 7 days a week
wildnaturesolutions@gmail.com