Widget PupTech says "These GTI's work GREAT !"

☀PLUG-IN-THE-WALL GRID TIE INVERTERS☀
FREE SHIPPING!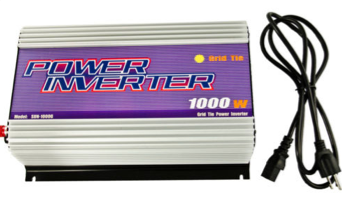 These small, efficient, plug-in-the-wall grid tie inverters
make it super simple to use your solar panels or wind turbines
to send power to your home grid.
No batteries needed, no expensive Inverter systems, no controllers.
Just connect your solar or wind power directly to these cool
little Inverters and reduce your power bill easily and quickly.
No special tools or skills required.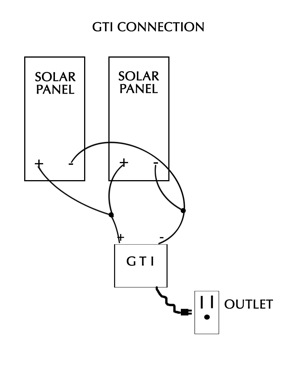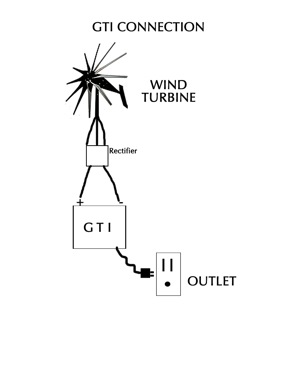 ✵ ✵ ✵ ✵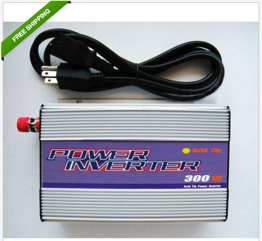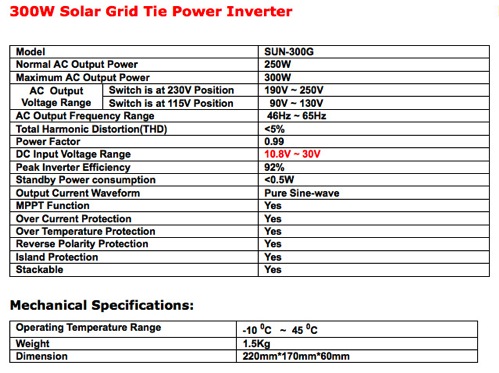 300 Watt Solar GTI 10.8-30VDC (12V systems)
$129.00 + FREE SHIPPING
(48 states free, call for AK, HI and PR shipping cost)
(OUT OF STOCK)


✵ ✵ ✵ ✵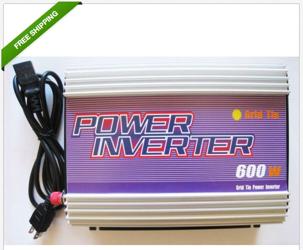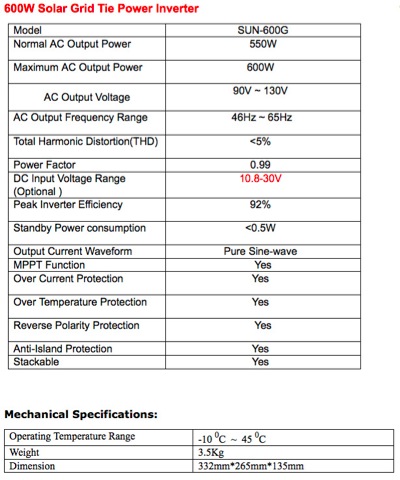 500 Watt Solar GTI 10.8-30VDC (12V systems)
$199.00 + FREE SHIPPING
(48 states free, call for AK, HI and PR shipping cost)
(OUT OF STOCK)


✵ ✵ ✵ ✵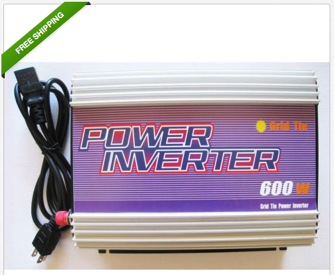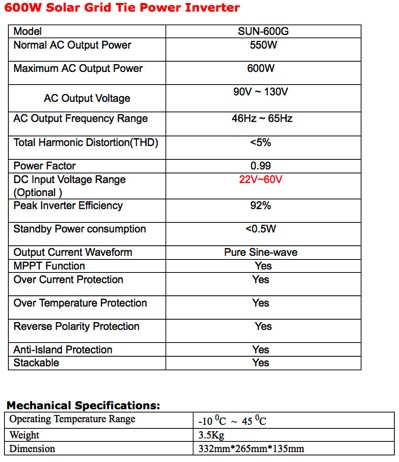 500 Watt Solar GTI 22-60VDC (24V systems)
$219.00 + FREE SHIPPING
(48 states free, call for AK, HI and PR shipping cost)





✵ ✵ ✵ ✵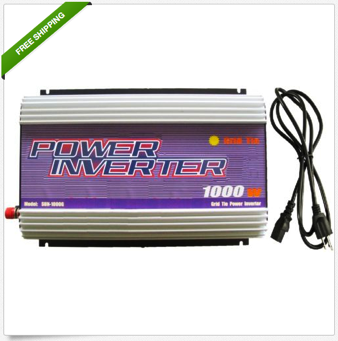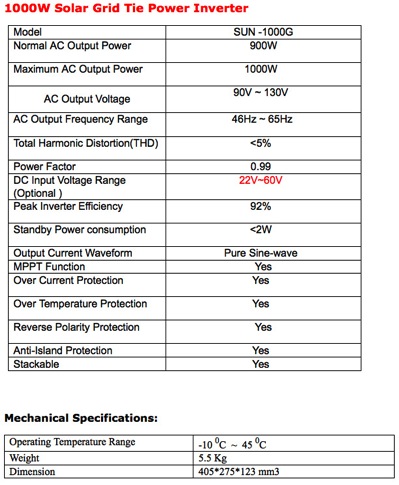 1000 Watt Solar GTI 22-60VDC (24V systems)
$349.00 + FREE SHIPPING
(48 states free, call for AK, HI and PR shipping cost)






Questions about the right Inverter for your system?
Call our excellent tech support, we can answer your questions!

WildNature Tech / Sales Line:
Toll free 1-866-799-1770
9am -9pm PDT - 7 days a week
wildnaturesolutions@gmail.com